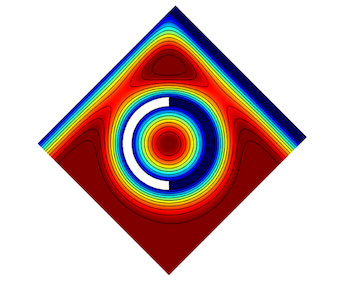 A guest blogger from GN Hearing discusses including thermoviscous losses in the topology optimization of microacoustic devices, such as hearing aids, mobile phones, and metamaterial geometries.
Ler Mais
---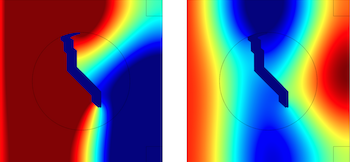 Today, guest blogger René Christensen of GN Hearing discusses the importance of acoustic topology optimization and how to apply it in COMSOL Multiphysics. Topology optimization is a powerful tool that enables engineers to find optimal solutions to problems related to their applications. Here, we'll take a closer look at topology optimization as it relates to acoustics and how we optimally distribute acoustic media to obtain a desired response. Several examples will further illustrate the potential of this optimization technique.
Ler Mais
---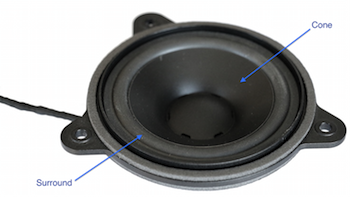 Today we welcome guest blogger René Christensen from Dynaudio A/S. When evaluating loudspeaker performance, dips and/or peaks in the on-axis sound pressure level can be a result of an unfortunate distribution of phase components. To overcome this, we use a phase decomposition technique that splits a total surface vibration into three components depending on how they contribute to the sound pressure in an arbitrary observation point; either adding to, subtracting from, or not contributing to the pressure.
Ler Mais
---