Happy Birthday, Esther M. Conwell
In 2002, physicist Esther M. Conwell was named one of the 50 most important women in science by Discover magazine. Her dynamic career includes experience in both the lab, researching semiconductors, and in the classroom, inspiring students to pursue their passions in science. Conwell's numerous contributions to the field earned her the National Medal of Science as well as the IEEE Edison Medal.

Esther M. Conwell: A Multifaceted Physicist
On May 23, 1922, Esther M. Conwell was born in New York. Although she grew up during a time when women rarely pursued careers in science, Conwell chose to study physics. She earned a BA from Brooklyn College, an MS in physics from the University of Rochester, and a PhD from the University of Chicago.
After completing her degrees, Conwell became an instructor of physics at Brooklyn College, a position she held from 1946 until 1951. She also spent a year as a visiting professor at the Sorbonne and served as the Abby Rockefeller Mauzé Professor at MIT for a semester.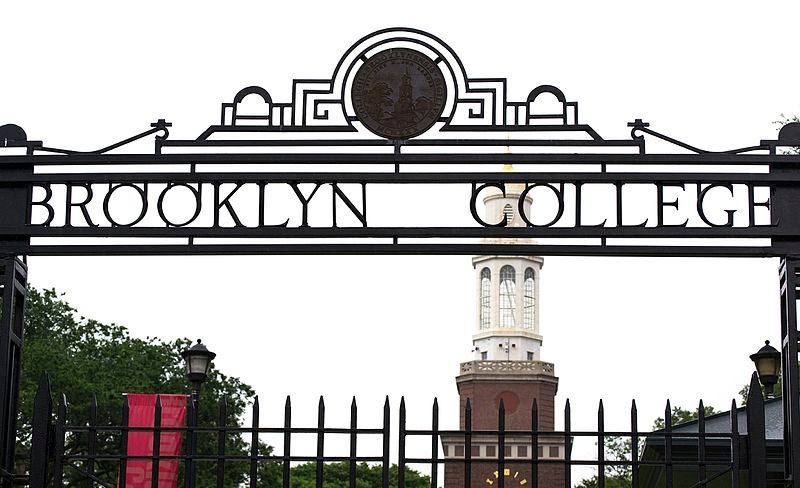 The entrance gates to Brooklyn College, where Esther M. Conwell was a student, and later, an instructor. Image by Ɱ — Own work. Licensed under CC BY-SA 3.0, via Wikimedia Commons.
Conwell's first professional position was as an assistant engineer at Western Electric. She went on to have a diverse and dynamic career in physics, working in a variety of laboratories, such as Bell Labs Telephone Laboratories (now Nokia Bell Labs), GTE Laboratories (now Verizon), and Xerox.
Though her roles at these organizations varied, her research primarily focused on the fundamental study of semiconductors. Within this subject, she studied the effect of high electric fields on electron transport in semiconductors with William Shockley. Conwell also investigated the transport and optical properties of doped polymers, such as those used for photoreceptors in copiers, as well as the properties of organic conductors in xerographic copiers and printers.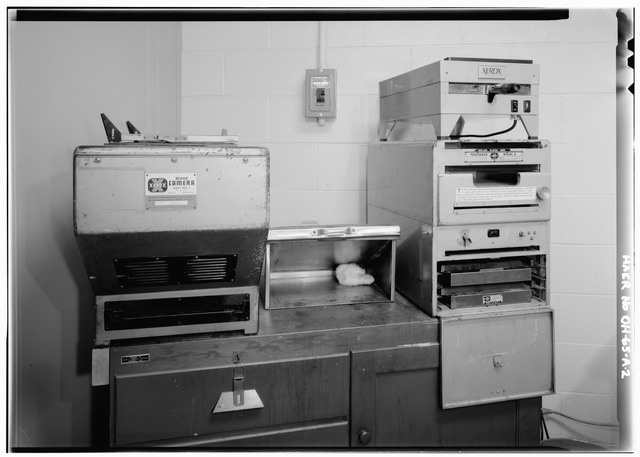 A 1985 photograph of one of the first xerographic copiers in production. Image in the public domain, via Wikimedia Commons.
Recognition for an Extensive Career in Science
Esther M. Conwell's work in electric fields and semiconductors earned her a triple membership in the National Academy of Sciences, American Academy of Arts and Sciences, and National Academy of Engineering. Conwell is the only alumnus of the University of Rochester to hold this distinction.
In 1997, Conwell became the first woman to receive the IEEE Edison Medal. Past recipients of the medal include Alexander Graham Bell, Vannevar Bush, and Michael Pupin. She also received the National Medal of Science in 2009.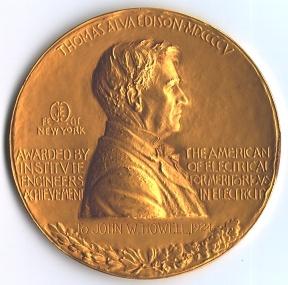 An Edison Medal from 1924. Image by Johnstarr1 — Own work. Licensed under CC BY 3.0, via Wikimedia Commons.
Conwell received a number of other awards for her work, including the Achievement Award from the Society of Women Engineers, Senior Faculty Mentor Award from the Dreyfus Foundation, Susan B. Anthony Lifetime Achievement Award from Rochester University, and the ACS Award for Encouraging Women into Careers in the Chemical Sciences. She also coauthored several books; claimed several patents; and contributed to over 270 scientific publications in chemistry, biophysics, and physics.
Today, Esther M. Conwell is remembered as a great role model to STEM students. Let's wish her a happy birthday!
Further Reading
Learn more about Esther M. Conwell from these resources:
Find information on other notable physicists on the COMSOL Blog: