What's coming in Particle Tracing for 4.3
It's been fun working with the next release. One of the great new features will be in the Particle Tracing Module and will allow particles to interact with each other, and not only with the macroscopic field they find themselves in. It also produces some pretty cool vids.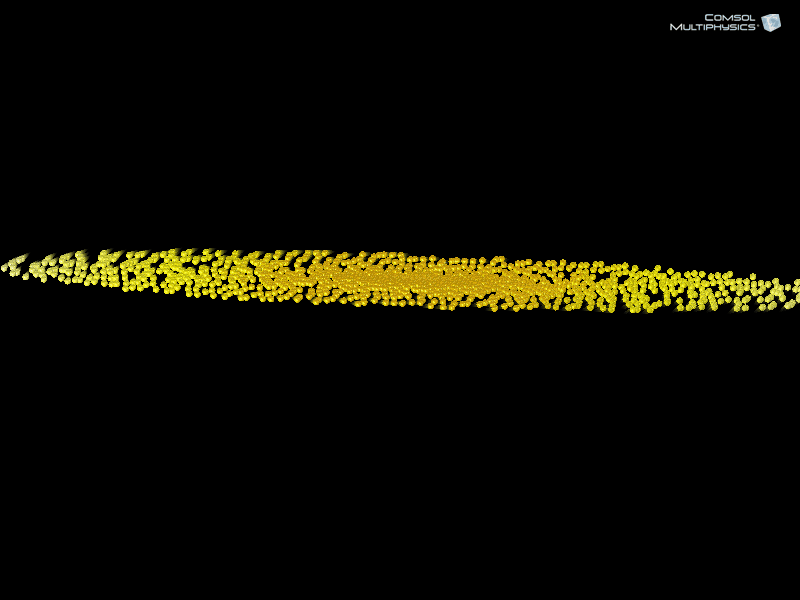 This educational tutorial model shows how to add customized particle-particle interaction forces, which in this example are the gravitational force between 2500 stars in a galaxy. The galaxy initially rotates as a rigid body, then begins to change shape due to the gravitational forces. While there aren't many galaxies with just 2500 stars out there, this academic example will be great for getting you all up and working with particle-particle interaction forces.