HPC, Cluster, e Serviços na Nuvem
---
CPU 24/7
Compute Canada
Gompute
Microway
Nimbix, Inc.
Nor-Tech
Rescale
TotalCAE
Collaboratively Supported and Tested Hardware
---
AMD
A AMD (NYSE: AMD) é uma inovadora em tecnologia gráfica para computadores voltados à uso profissional em projetos.
As placas gráficas profissionais AMD FirePro™ maximizam a produtividade através de recursos exclusivos tais como as tecnologias AMD Eyefinity multi-display e Geometry Boost. O driver AMD Catalyst™ Pro ajuda a garantir confiabilidade através de testes e certificação rigorosos e é ajustada para entregar a máxima performance quando usada com o COMSOL Multiphysics. Para uma lista das placas suportadas, veja a nossa página de requisitos de sistema aqui.
Fujitsu
A solução tudo em um para Pesquisa e Desenvolvimento (P&D)
A Fujitsu é uma das maiores empresas de serviço de TI do mundo com quase 175.000 empregados. Ela tem sido líder dentro do mercado HPC, fornecendo uma ampla gama de produtos de computação e serviços. Isto inclui o supercomputador PRIMEHPC® FX10 baseado no SPARC®64, o cluster PRIMERGY® baseado em x86, bem como soluções e softwares personalizados para atender às abrangentes exigências de HPC.
Junto com a COMSOL, a Fujitsu oferece a solução completa Ready-to-Go+ (RTG+)*, um pacote otimizado incluindo o COMSOL Multiphyscs®, os módulos apropriados e uma infraestrutura Fujitsu® personalizada para suas necessidades de Pesquisa e Desenvolvimento (P&D). A Fujitsu fornece o pacote mais otimizado de acordo com um minucioso benchmarking, de modo que você pode se concentrar totalmente nas suas atividade de P&D e confiar no investimento de simular suas aplicações.
Como uma companhia global originada no Japão, a Fujitsu opera com respeito às diferentes necessidades regionais de seus mercados ao redor do mundo, enquanto valoriza suas qualidades únicas japonesas. Através da constante busca pela inovação, a Fujitsu almeja contribuir para a criação de uma sociedade em rede gratificante e segura, trazendo um futuro próspero que preencha o sonho das pessoas de todo o mundo.
*RTG+ está disponível para os mercados Alemão, Austríaco e Polonês.
www.ts.fujitsu.com/hpc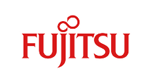 Lenovo™
Lenovo is a leading provider of innovative commercial, consumer, and enterprise technology. The success of our Fortune 500 company comes from helping our customers achieve improved business productivity and enhanced personal lives.
Our optimized System x servers, including NeXtScale, deliver the best performance possible for computationally demanding workloads such as those performed by COMSOL Multiphysics® software. To complement our server portfolio, we also offer solutions for VDI, remote visualization, networking, and storage for improved workflows. By providing customized end-to-end solutions for our customers, we reduce the time-to-solution, while eliminating challenges relating to procurement, deployment, and management.
The Lenovo™ ThinkStation® and ThinkPad® mobile workstations are designed for customers who need high-performance rendering and workstation computational power.
To learn more about our products and solutions, visit the Lenovo website: