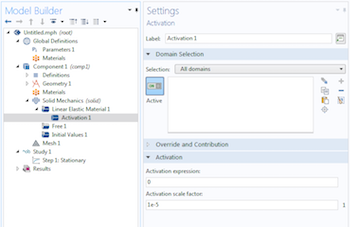 Material deposition is an essential ingredient in certain manufacturing processes, including welding and additive manufacturing. Say that you want to simulate such a manufacturing process. A challenge that you will face during the simulation is depositing material in a way that introduces it in a state of zero stress. Here, we look at the Activation functionality in the COMSOL Multiphysics® software and how it facilitates the simulation of material deposition.
Ler Mais
---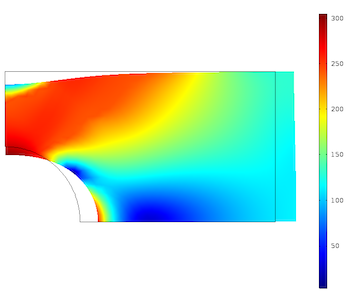 In structural mechanics, there may be situations when you want to implement your own material model. The COMSOL Multiphysics® software gives you the option to program your own material model in C code. The compiled code can then be called from the program using the External Material feature. Here, we demonstrate how to implement an external material model and then use it in an example analysis.
Ler Mais
---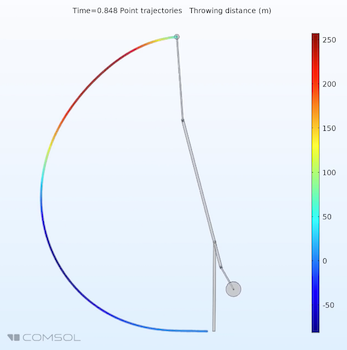 The trebuchet is a large siege weapon that you might recognize from movies set in the Middle Ages or fantasy worlds. This weapon is built on the idea of converting potential energy into kinetic energy to hurl a projectile over a large distance. Simple as it seems, the trebuchet is a complicated dynamical system. In this blog post, we will build a simplified model of a counterweight trebuchet using the Multibody Dynamics Module and examine some of its design features.
Ler Mais
---